Investing Responsibly
Axes Capital is an international Family Office focused on investments in the following sectors: Healthcare, Real Estate and Renewable Energy. With offices in 2 continents (Prague and Montreal), Axes is focused on investments with an international angle in which the stakeholders bring managerial expertise and support.
With an extensive transactional and growth management experience, Axes identifies and unlocks value to create industry champions in every aspect: product quality, client satisfaction, environmental sustainability and HR stability.
Axes Capital primarily manages investments for the extended family of Ing. Jan Kaspar, the first Czech pilot, plane engineer and constructor, from the city of Pardubice.  Ing. Kaspar was instrumental and a central figure in the development of the aviation industry in the Czech lands and throughout Europe in the early 20th century.
Scroll down
Axes focuses on the following sectors where it has developed
extensive transactional
experience

Energy & Infrastucture

Health Care

Manufacturing

Real Assets
Axes Capital is committed to the highest industry standards and dedicated in helping portfolio companies source and execute new opportunities through creative solutions, new geographies and networks.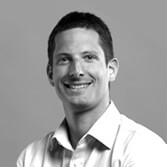 Edouard Perra
Edouard is responsible for overseeing the Central and Eastern European practice and is based in Prague. Edouard built his expertise in Investment Banking by working for renowned institutions such as Morgan Stanley in London and BNP Paribas in Prague. After his banking career, Edouard took on an Investment Manager role at Mint Investments, a leading Central European Private Equity Real Estate fund manager. Edouard, who has Czech family roots, applies his appraisal and diligence skills sourcing and advising on large transactions in the Central European region. Edouard graduated from the London School of Economics with a Masters of Finance. Formerly, Edouard raced as a junior at the international level in Alpine Skiing. Edouard is fluent in French, Czech and English.
Read more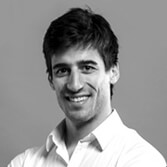 Chris Churchill-Smith
Chris oversees the investor relationships with select North American and European institutions and is based in Montreal. Prior to joining Axes, Chris was involved with a Canadian based placement agent that raised over $500M of capital in the Real Estate, Venture Capital and the Health Care sectors. Chris graduated in Economics & Management from McGill University in Montreal in 2008 and was awarded the 40 Under 40 Award by the M&A Advisor in June 2014 in New York based on the early success of Axes Capital's M&A practice. Chris was also a professional hockey player in Central Europe and is fluent in English, French and Italian.
Read more
At Axes, we realise that our team is our most important asset. Bringing together dynamic investment professionals with motivated sectoral experts is our secret recipe.
Headquarters
285 Place d'Youville,
Old Port suite #9
Montreal Canada
+1 514 313 0102
Europe
Sokolovská 94/61,
186 00 Praha 8
Czech Republic
+420 737 932 669